Angkor
Located northwest of the country, is the jewel of Cambodia. The city of Angkor is one of the wonders of the world. A set of over 250km square of land in the middle of the forest, which contains more than 1000 temples, palaces and other buildings. A place hardly comparable to any other. The ruins of Angkor are located amid forests and farmland to the north of the Great Lake (Tonlé Sap) and near the modern-day Siem Reap city. Angkor is protected as a UNESCO World Heritage Site.
Phnom Penh
It is the capital and largest city of Cambodia, as well as the country's political hub. Situated on the Banks of the Tonlé Sap, Mekong and Bassac rivers, the Phnom Penh metropolitan area is home to about 2.2 million of Cambodia population. It is essential to visit its Toul Sleng Museum, in memory of the genocide of the Khmer Rouge: Those who don't know history are doomed to repeat it.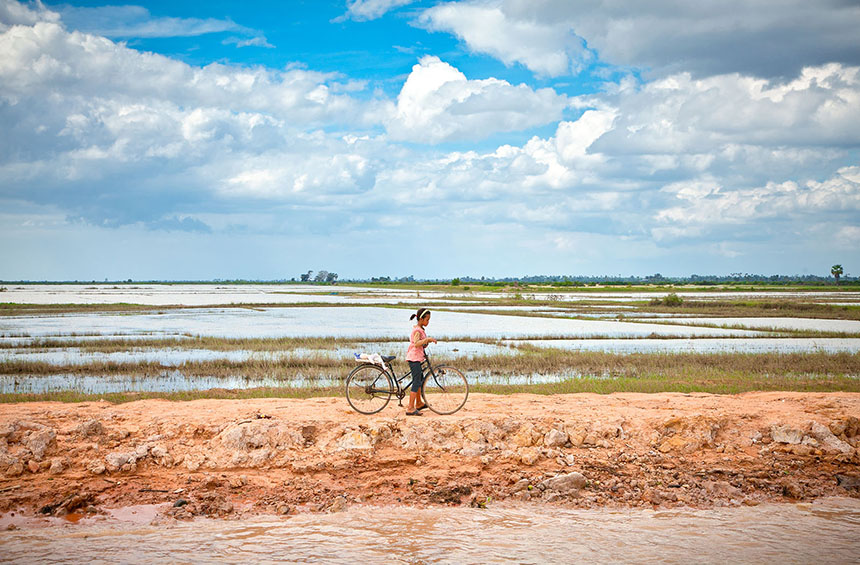 Kampong Thom & Kampong Cham
Rural villages from where we can visit the temples of Sambor Prei Kuk, famous for being the oldest temples of Cambodia, dating from the seventh century. It is a nice extension to get from Siem Reap to Phnom Penh by road, making one night on the way, in a modest commodation. Remote villages, rice paddies and rubber tree plantations are seeing on the way.