Yangon
The most important city of the country: with 5 million inhabitants and located in the south, near the Gulf of Martaban, Yangon is the most important city of Burma. It was the capital until recent years. Besides the large number of temples and pagodas, the Shwedagon Pagoda stands out on all of them, which is visible from many parts of the city, and also the Sule Pagoda. The city has the Scott Market, where you can
find many varieties of food, clothing, crafts…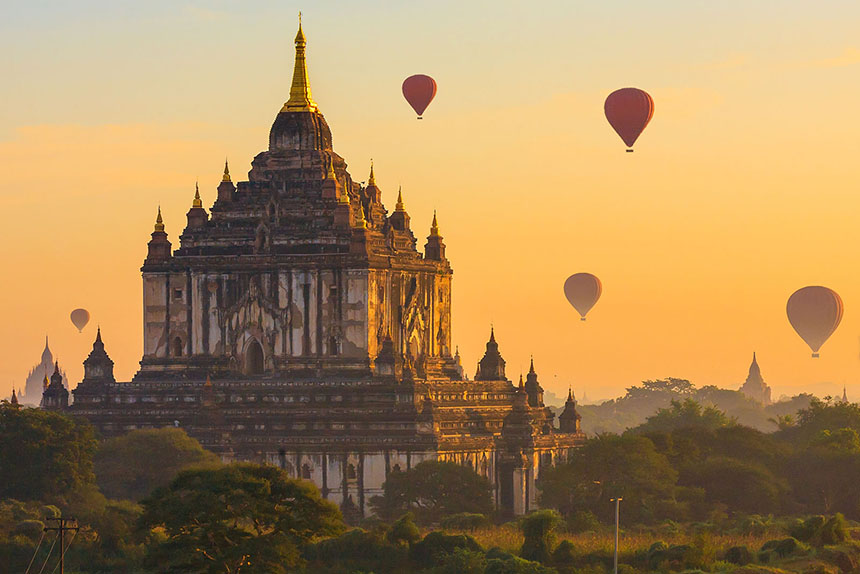 Bagan
Considered one of the highest concentrations of temples and Buddhist pagodas in the world, with more than 2000, the city of Bagan, previously called Pagan, was destroyed by the troops of the Mongol emperor Kublai Khan in 1287, finally being abandoned. Washed by the Ayeyarwaddy River, which crosses the country from the north, the best examples of its architectural greatness are the temples of Swezigon, Dhammangyi and Ananda.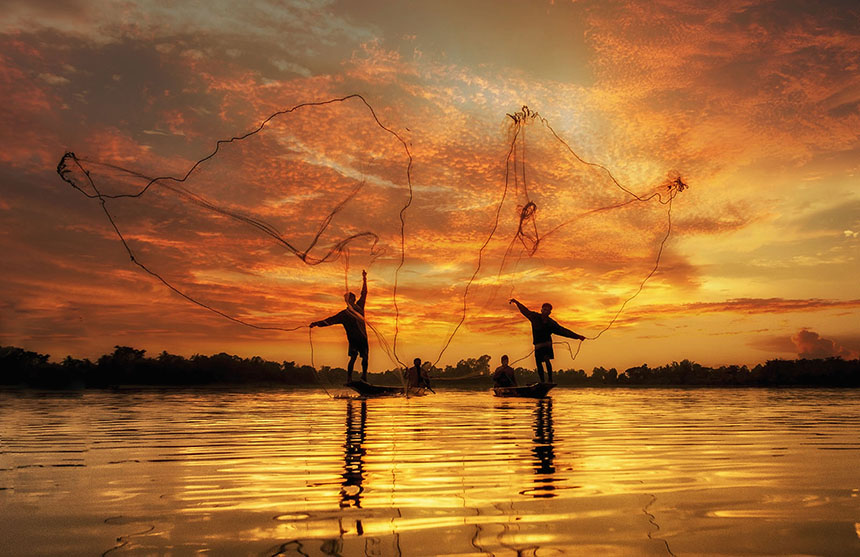 Inle Lake
In the heart of Burma, Inle Lake is a place to rest quietly and enjoy nature, and is characterized by its unique floating villages and fishermen, who can row a boat with the help of a leg.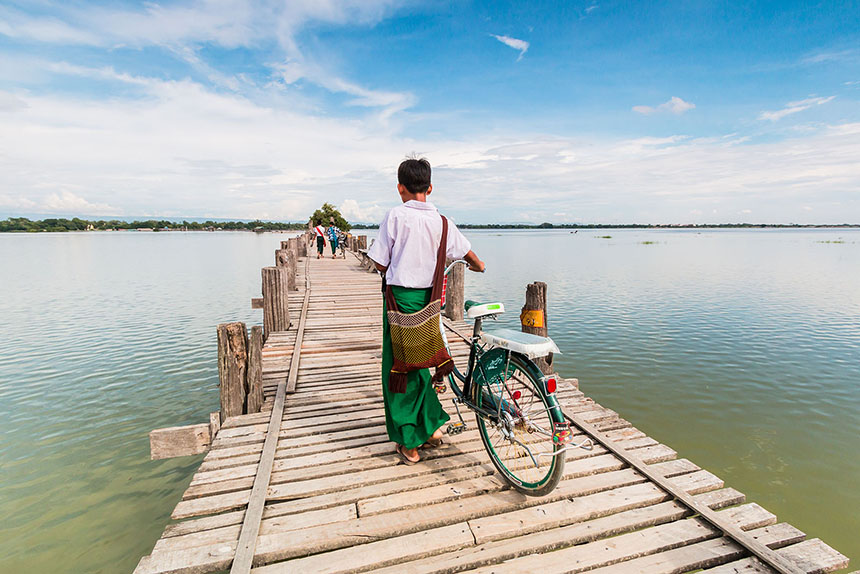 Mandalay
The capital of the country until 1886, Mandalay is the second largest city, after Yangon. Its commercial importance, as well as its rich culture, makes it a must-pass for all visitors to the country. There are unforgettable landscapes like the image of the U Bein teak bridge, or the Mingun pagoda… always with the strong presence of the River Ayeyawaddy which crosses Myanmar..