Bangkok
Bangkok is the capital and the largest city of Thailand. It is also the political, social and economic centre of Indochina and Southeast Asia. The dining, shopping and entertainment choices of the city are extensive. Visiting the Grand Palace, the Temple of Dawn, Wat Arun, or the enormous reclining Buddha, Wat Pho, are some of the essentials during your visit.
Chiang Mai
Known as the Rose of the North, Chiang Mai is the second largest city
in Thailand. The city is the birthplace of the first Thai civilization and has many places of cultural and archaeological interest. Visits in the area include trips through the mountains on foot, the native tribes such as Akha, Hmong, Karen and Lisu. The numerous temples in and around the city, also deserve special mention.
Chiang Rai
It is the most northern province of Thailand, located about 785 kilometres north of Bangkok. Located on the Kok River valley, the province occupies the Golden Triangle area, where converge Myanmar, Laos and Thailand. In addition, Chiang Rai is also known as the gateway to Myanmar, Laos and Southern China.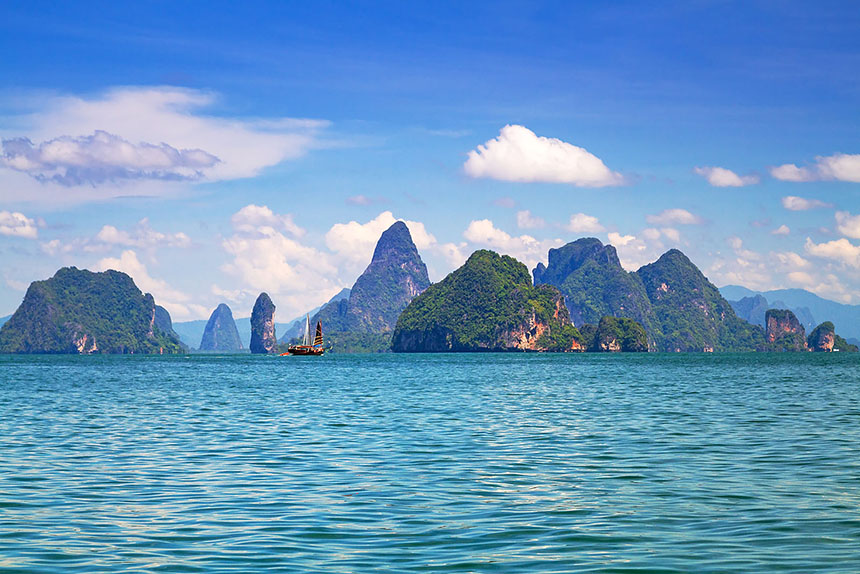 Phuket, Islas Phi Phi & Yao Noi
Phuket is the most important beach destination of Thailand. Includes important tourist centres of entertainment, and isolated corners of mass tourism. For travellers looking for a lost paradise, Phi Phi islands offer an idyllic setting. Yao Noi is also the perfect base for exploring the sites of the Andaman Sea.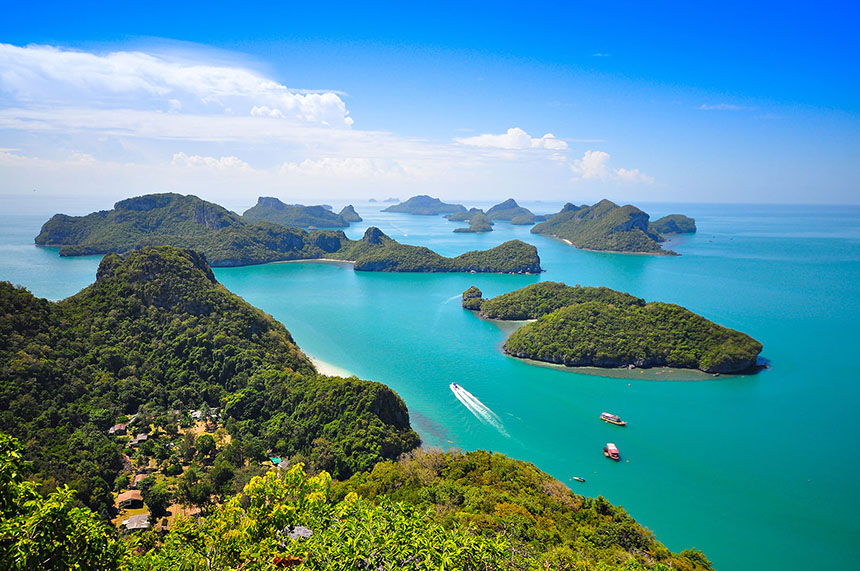 Koh Samui & Koh Panghan
Koh Samui provides the perfect setting for a holiday on the beach from May to September. It features a variety of first-rate hotel. For those travellers who want to get away from infrastructure and entertainment and rest in paradise, with white sand and clear water, the beautiful bay of Koh Panghan, accesible by boat from Ko Samui, is another great alternative.