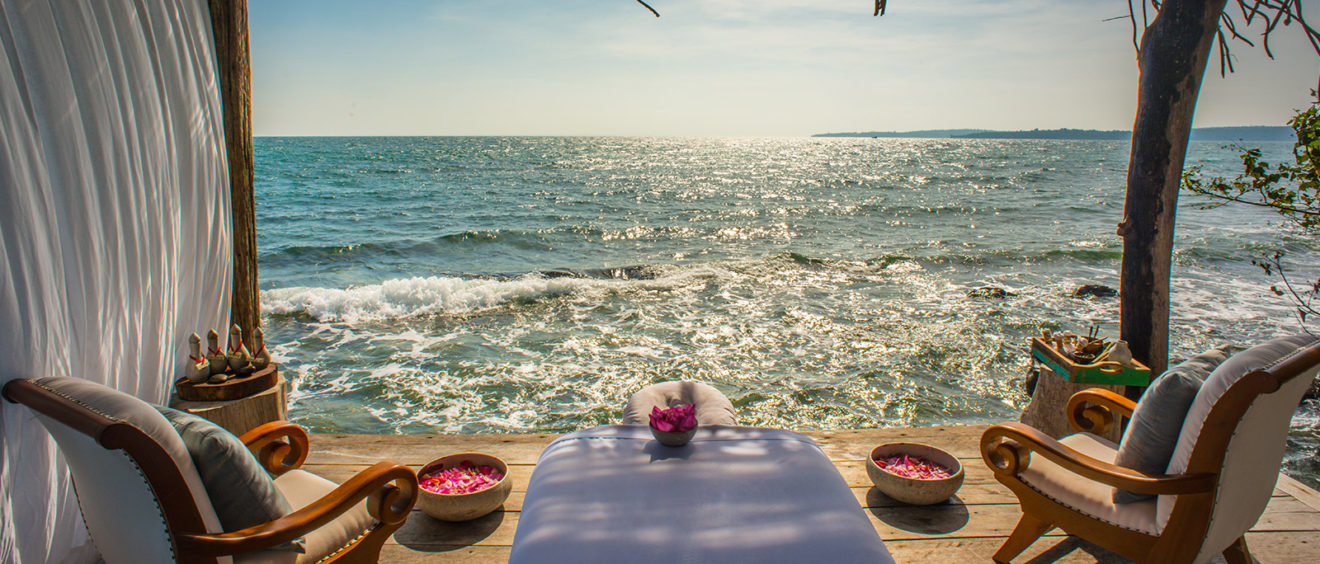 Combodia with beach
Cambodia has one of the most unknown and surprising coasts in Southeast Asia. A booming destination which, in addition to offering travelers travel itineraries with fascinating and magical places like Angkor, also offers the possibility of enjoying a beach destination with areas as exclusive as the Song Saa Private Island. Located in the remote, unique and breathtaking Koh Rong archipelago, and only 45 minutes by speedboat from Sihanoukville, Song Saa is made up of 24 luxurious villas with private pool built in a heavenly setting.
Fabulous spa and wellness treatments to reconcile body and mind, a wide and varied menu of local gastronomy to sample at its floating restaurant or at its beach bar. Snorkelling, kayaking or simply diving under the turquoise waters and exploring the underwater worlds on the coral reef are some of the activities that the 5 * Song Saa Hotel offers to its guests during their stay …. A fabulous, amazing and exclusive beach end for a trip through Cambodia.
Ask for more information on our travel itineraries for Cambodia and its beaches to our travel agents specializing in travel in Southeast Asia.