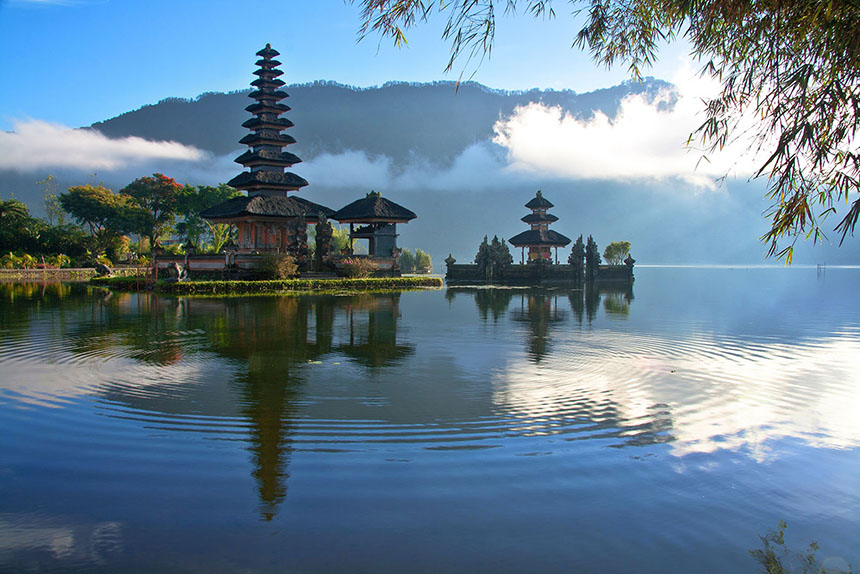 Bali
The island of Bali, also known as the Island of the Gods, is a popular tourist destination, known for its hospitality, beautiful scenery, tropical beaches and pretty villages with a wonderful culture. Ubud is one of the main artistic and cultural centres of the island.
A stay in this picturesque town in the interior of Bali, combined with a few days off in the fantastic beaches of Nusa Dua or Jimbaran, is the perfect formula for a memorable holiday. See more about Bali.
Java
The island of Java contains important places you cannot miss. Borobudur is the world's largest Buddhist monument, built between 750 ac and 850 ac. Prambanan has more than 200 temples, which are dedicated to Trimurti, the main gods of the complex Hindu mythology: Brahma, Vishnu and Shiva. Volcanoes, hiking through rice paddies and beautiful scenery are things that travellers will love. See more about Java.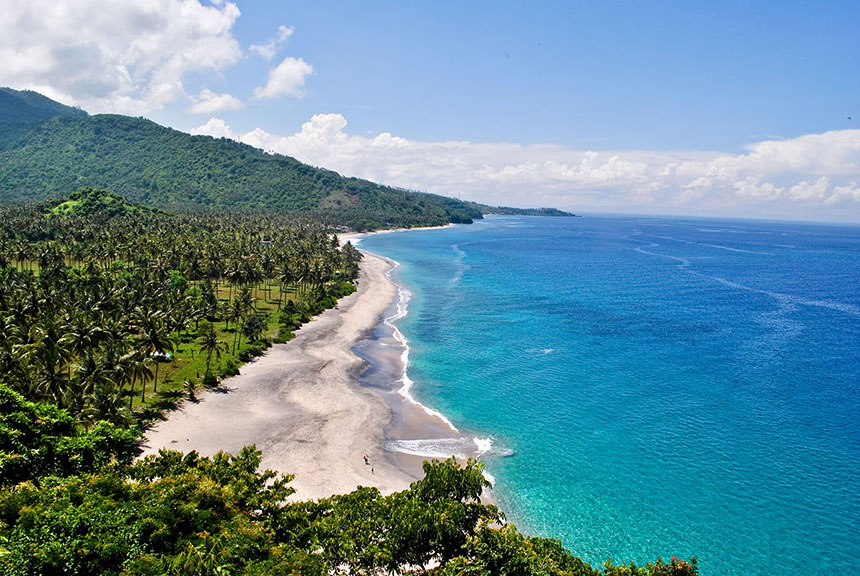 Lombok
The island of Lombok is located between the islands of Bali and Sumbawa. Lombok has almost uncorrupted beaches and beautiful scenery and does not get as much tourism as the nearby island of Bali. The main occupations of the villagers are agriculture and handicrafts, while his social life is organized around the family and the mosque, as most of its inhabitants profess the Muslim religion, while the majority religion in Bali is Hindu.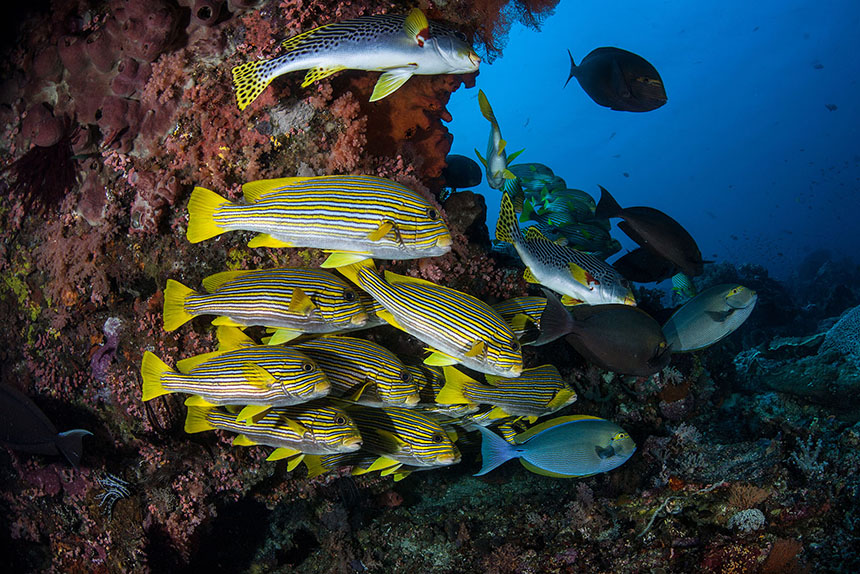 Moyo Island
Amanwana is the only resort located in Moyo Island, a nature reserve at the east coast of Bali. The protected marine area offers some of the best scuba diving and snorkelling experiences in Indonesia, with pristine reefs boasting a rich variaty of sea life. Jungle treks on Moyo offer guests the chance to discover waterfalls and birdlife. It is a fantastic extension to end a tailored made trip to Indonesia.