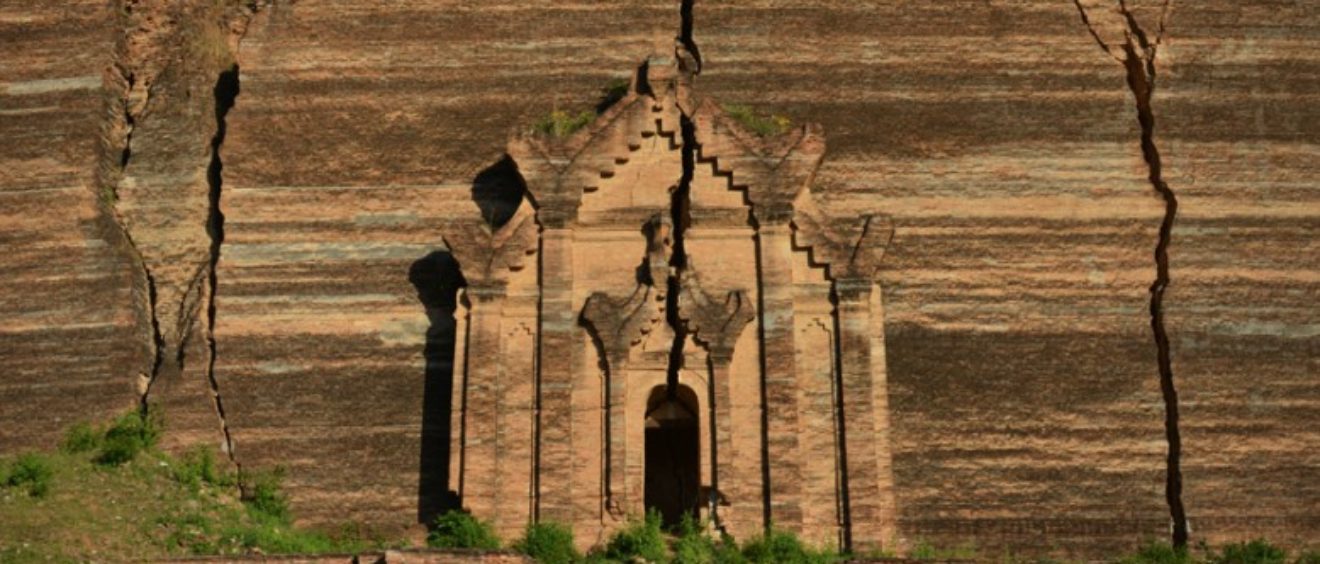 From Mandalay to Mingun
Mandalay is the second largest city in Burma and it is an essential visit to an itinerary in Myanmar, where in addition to Bagan, Lake Inle or Yangon, 2 nights stay in Mandalay, to visit the city and the surrounding area.
And it is in the environs of Mandaley, where we can find surprising places like Mingun, accessible only by boat, in a pleasant cruise by the river Ayeyarwaddy of 1 hour of duration. Mingun surprises the travelers, not only by the activity that presents the river, with barges that cross goods and passengers, but by the spectacular reception of the two great Chinthe lions that we are on the shore and that we receive in this quiet village before To climb the staircase that will lead us, among other places, to the great Pagoda Pahtodawgyi, known as the great pagoda inaba. The pagoda is one of King Bodawpaya's most ambitious projects, which claimed to be a 150 meter-high, 250-meter-wide stupa. At present the monument is incomplete, as it was left unfinished, with only 50 meters high and 72 meters high and striking cracks caused by earthquakes. Also in the archaeological zone, it is possible to see the great bell, considered the largest hanging bell in the world and visit the colorful Hsinbuyme pagoda, whose architecture simulates Mount Meru.
Discover more information about Mandalay and its surroundings on our website or request more information from our specialized travel agents.