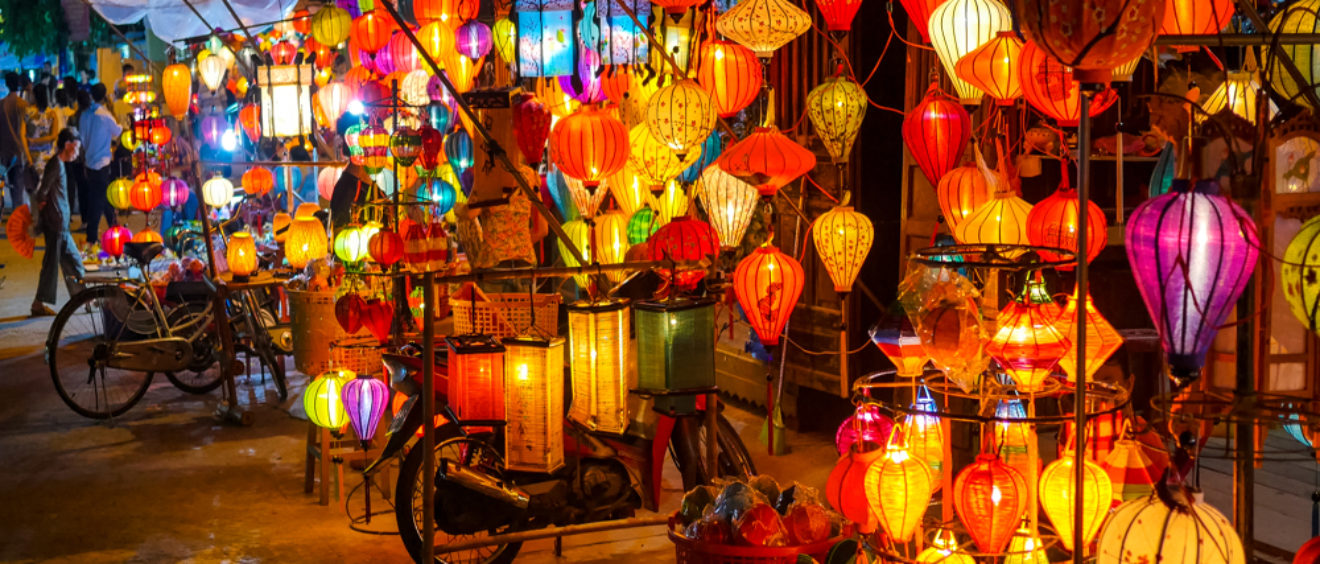 Vietnam cultural markets
One of the great attractions of our Vietnam travel routes is its peculiar markets where local ethnics offer crafts and fresh produce. Traditionally the Vietnamese carried out exchanges of products and foods produced in the different villages by way of barter, an element that has lasted for years, causing the exchange to be part of the daily life of some isolated villages. Markets are formed in rural squares and along the rivers, a marked day of the month, coinciding with the full moon, there is great variety so it is not difficult to be able to witness the activity of these markets during an organized trip to Vietnam.
Each market is differentiated by its products and articles. In the market of Bah Ha in the mountainous region of Sapa, the great color of cloth stands out, the Dong Ba market in Hue, although less traditional than other markets stands out for the food and fresh products like the lotus seed, widely used in Asian cuisine; The floating market of Cai Rang in southern Vietnam stands out for the unique and striking dragon fruit, in the markets of Hoi An and its shops of the old town, can be bought besides silk and pictures, the famous colorful lanterns.
The Vietnamese markets are indispensable for the cultural life of the Country and recommended visit in any of our itineraries of travel by Vietnam. Discover more information about our personalized trips through Southeast Asia or consult our travel specialists.